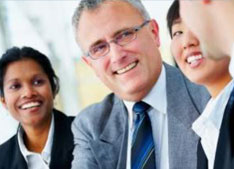 Management Team
NJ Lee
Marketing Director overseeing Business Development and Program Management. A Graduate of Iowa State University, with a degree in Industrial Engineering with a Minor in Economics, he joined the company in 2002 as a Quality Assurance Engineer. In 2004, he was promoted to Manufacturing Manager.
WS Khor
Assistant General Manager in charge of QA, NPI, Product Design/Development and test engineering matters. He is a graduate in electronics/electrical engineering. After working at Hewlett Packard and Intel in the product and test engineering area for several years, he joined P.Plus in Dec' 1997. Khor is widely exposed to various type of products and test requirements. He is the pioneer at P.Plus to set-up the products and test engineering department.
LS Chua
Assistant General Manager in charge of materials, finance, HR as well as planning. A graduate in accounting and financial management at Essex University, UK, started his career as accounts executive in one of the local firms and moved on to Thomson Audio as Senior Financial Accountant for 4.5 years. He then ventured out to China as Financial Controller for an Australian company for 2 years and subsequently joined P.Plus in Oct' 1999 as Assistant General Manager.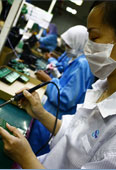 Quality Control Policy
P-Plus is committed to total quality management, providing product and product-related services to meet the requirements of our customers and our quality management system. With continual review and improvements, the goal is to exceed expectations to provide solutions to our customers with the best quality possible.
P-Plus is ISO 9001:2015 compliance and we have an environmental policy in place based on ISO14001. We are committed to providing our customers with superior electronic manufacturing services. We strive to form solid partnering relationships with our clients by making sure that all products are assembled and successfully tested to the customer's exact specifications. Making your product our top priority and becoming true partners will allow us all to work creatively to exceed expectations and to recognize and correct potential problem before they occur.
Standards
ISO 9000:2015 – Quality Management System

ISO 14001 – Environmental Management System

Employee Certification Program

5S Program

5S denotes the five pillars of a lean work place. The objective of the 5S program is to establish discipline, eliminate waste, and drive order, neatness in the company

ESD Controls

Electrostatic Discharge protection is required by at all electrostatic sensitive areas, and employees and support personnel are trained to minimize electrostatic discharge into the production process company-wide

Workmanship Standards

The common workmanship standard is IPC -610

Comply to all customer-specified workmanship standards